How to Pull Off Mismatched Bridesmaid Dresses Flawlessly
Posted by Cameron St. Clair on
It's easy to fall in love with the look of mismatched bridesmaid dresses, but pulling them off can be a whole other story. When executed correctly, mismatched dresses will make your bridesmaid stand out. When your bridesmaids enjoy what they're wearing, it'll show. 
The first step to pulling off this trend is deciding which route you want to go. 
Same Dress Style in Different Colors
If you've found a dress that you absolutely adore and want to keep the silhouette consistent, you may opt for different colors. Take time to examine color swatches and try to keep it no more than three variations in color. Following these golden rules will ensure your photos look stunning. 
Same Color in Different Style
This option is perfect for brides who want to stick with the more traditional route of everyone wearing the same colors. By choosing this option, you are acknowledging that not dress is flattering on everyone. Trust us, your bridesmaids will thank you for that. They will appreciate having the freedom of choice and are sure to be comfortable and happy. 
Now that you have a basic plan for pulling off mismatched bridesmaid dresses, here are a few tips to make sure your bridal party looks picture perfect. 
1. Consider Hemlines Carefully
In the true spirt of mismatching, brides may opt to choose different lengths for bridesmaid dresses. Just be sure there is a good mix of lengths otherwise your photos may look a bit awkward. 
2. Tie the Look Together
While alternating colors, styles, and silhouettes it's important to have one component that ties the look together for a cohesive aesthetic. Consider matching necklace and earring set that you can gift to your girls!
3. Guide Your Girls 
A lot of brides love giving their bridesmaids the freedom to choose the style and color of dress they want. However, this can sometimes backfire. Think about it: if 4 of your girls choose a long burgundy dress, you are going to end up with different shades that won't photograph well. 
Check out some of our favorite pictures of this trend for some inspiration!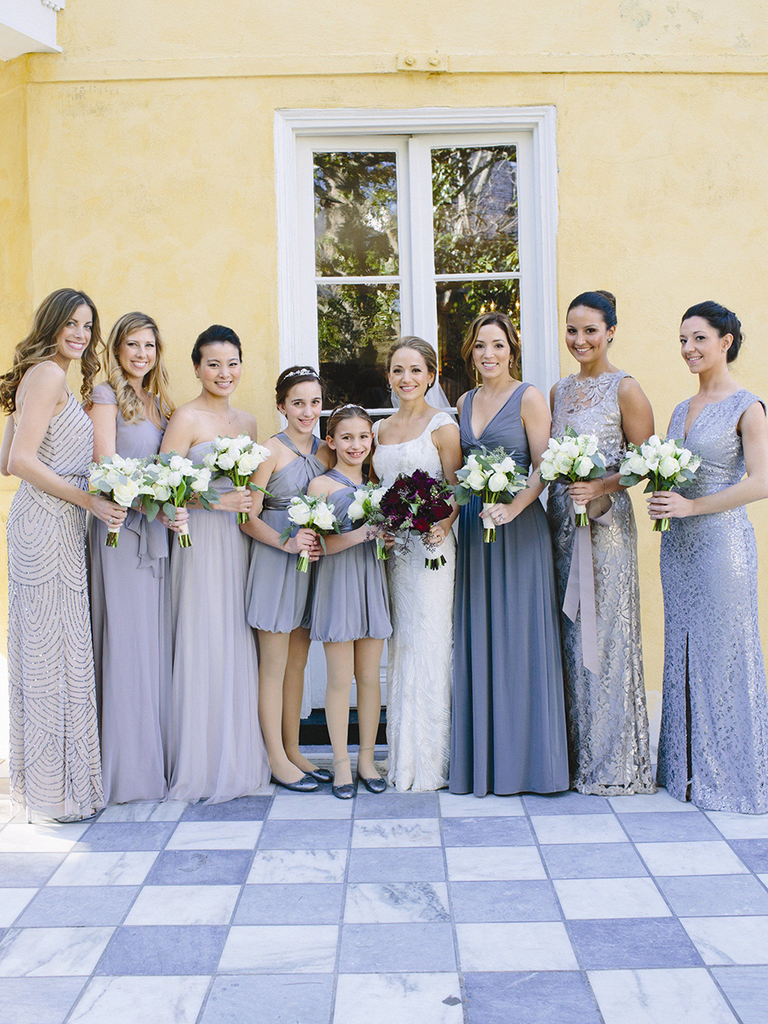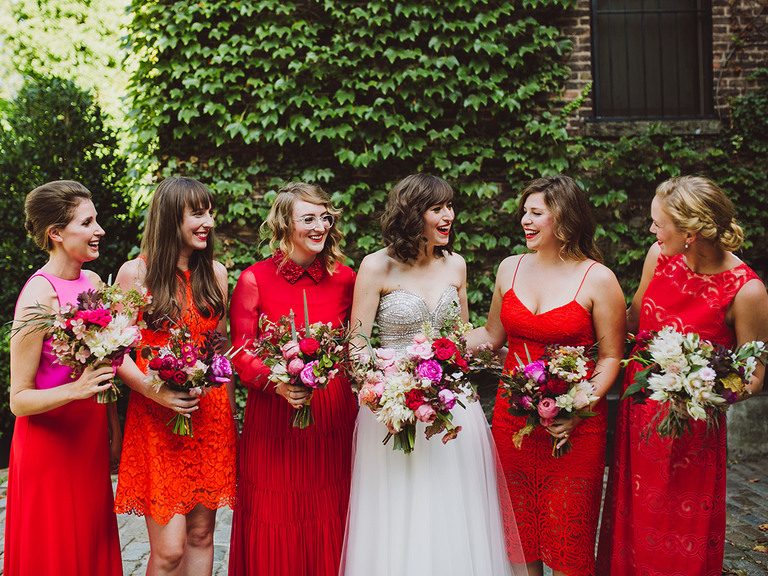 ---
Share this post
---
---
---
0 comment